Academics
---
Overview
---
West Michigan Lutheran is committed to providing a rigorous college-prep curriculum. It is our teacher's passion for working closely with every student that ensures we continually achieve that academic excellence for which WMLHS is known. The results of this focus on academic excellence can be seen each year as our graduates apply for admission to universities and colleges across the nation. Our graduating class last year experienced a 100% acceptance ratio, which is not uncommon for WMLHS graduates.
Curriculum
---
The curriculum at WMLHS goes beyond the traditional STEM model and embraces the more comprehensive STREAM model.
SCIENCE
TECHNOLOGY
RELIGION
ENGINEERING
ARTS
MATH
In addition to the courses required by the State of Michigan, WMLHS also offers Dual-Enrollment and Advanced-Placement college courses. Upon graduation our students have the opportunity to enter college with multiple credits and classes already completed. This benefits not only students but parents as well since there is no additional cost for our dual-enrollment college courses!
Graduation Requirements
---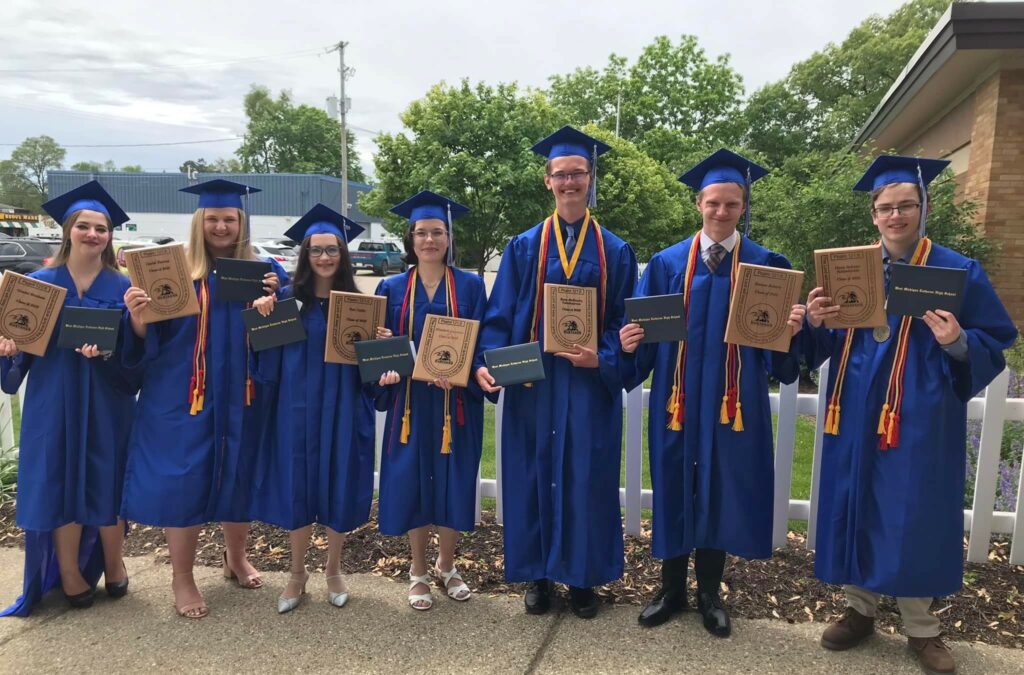 WMLHS graduation credit requirements exceed the State standard!
4.00 credits – Religion
2.00 credits – Foreign Language
4.00 credits – Social Studies
0.50 credits – Computer Application
4.00 credits – English
1.00 credits – Fine Arts
4.00 credits – Math
0.50 credits – Health
4.00 credits – Science
0.50 credits – Physical Education
0.50 credits – Study Skills
3.00 credits – General Electives
28 Total Credits
Instructional Technology
---
Technology plays an integral part in the education of students at WMLHS. It serves as a tool to enhance learning, student achievement, and student success. Through our Microsoft Surface tablet program, every student is equipped with a tablet that they use throughout the day for research, assignments, collaboration, and communication.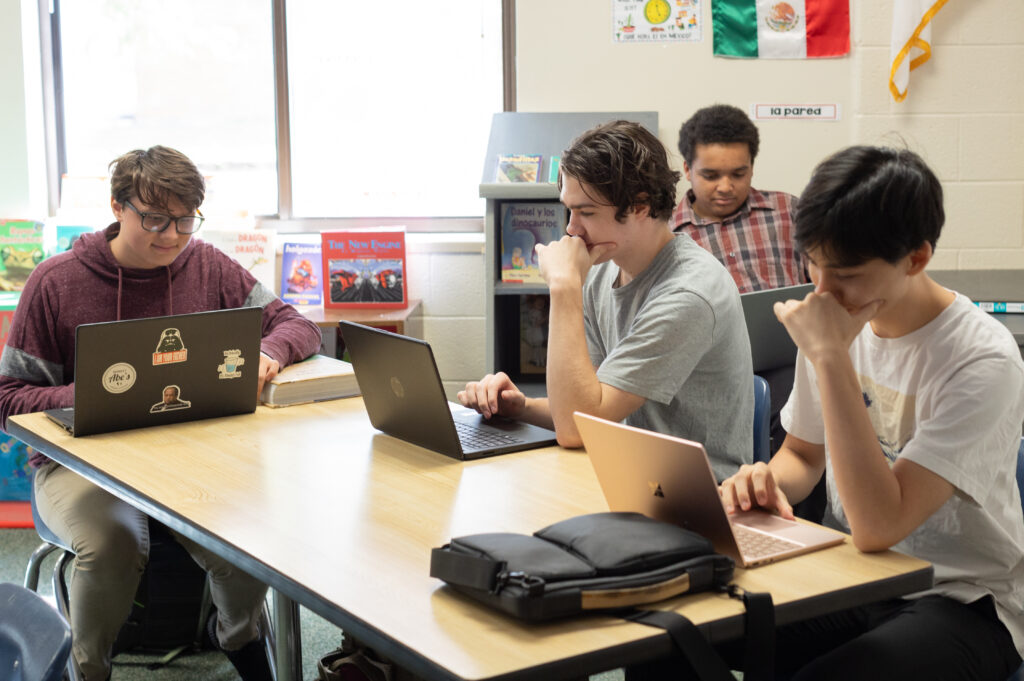 ---